Suicide Is Painless
It's the Christmas season and the time of wishes for peace on Earth and goodwill towards men. We here at RTC collectively share the feeling that it would be so much easier if there were a lot less men to wish goodwill towards. Thus, we present our most hearth- warming suicide notices of the month.
Jay Moloney - 1 Less Superagent
Anybody who didn't see the hanging of this ex-Scorsese/Spielberg agent coming is either blind or didn't read the mid '90's issue of PREMIERE detailing his Dennis Hopper-like drug appetite. Our favorite actual quote from his obituary comes from a "freind"-"He seemed fine, but.....who really knows?"
Career Suicide
We'll see how bullet-proof Herr Arnold's career is when he stars in Andrew (The Fugitive) Davis' anti-terrorist bombast, Collateral Damage. Our question: Why is he still Andrew (The Fugitive) Davis and not Andrew (Steal Big, Steal Little) Davis or Andrew (Chain Reaction) Davis?
Sofia's Flick
Although the French got to see it at Cannes, we'll have to wait until April to see The Virgin Suicides, Sofia Coppola's debut BEHIND the camera. We can only wait for her inevitable follow-up, Apoca-lipstick Now.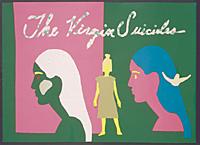 Cheesy Poofs To Be Served At Funeral
The actress who provided voices for most of South Park's female characters has committed suicide at her home in Los Angeles. Australian site Undercover reports that Mary Kay Bergman, 38, who sometimes used the pseudonym Shannen Cassidy for her work, was found dead last Thursday (November 11).
Bergman is known to thousands as the voice of Mrs. Cartman, Kenny and Stan's moms Wendy Testaburger, Mayor Mc Daniels, Nurse Golem to name just a few, and her voice also featured in The Phantom Menace, Deep Blue Sea and Black Beauty. Before her death Bergman enthused about South Park creators Trey Parker and Matt Stone, saying, "They're amazing! I feel lucky to be working with them."*
*Report "borrowed" from some British website. Screw 'em!