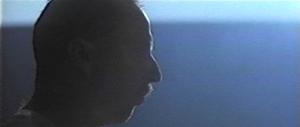 Retiring Leon
Brion James 1945-1999
Many a Blade Runner geek paused for remembrance the second week of August upon hearing of Brion James' passing. A stock character actor to some, but to us, he was a replicant. And not just any replicant, he was Leon Kowalski, The First Replicant. His opening psycho-interrogation wowed us with a what-is-wrong- with-this-guy? curiosity and taught us that a turtle and a tortoise are, indeed, the "same thing".
Movies, by today's stupid standards, are supposed to grab our attention in the first twenty minutes. Brion James only needed 2 minutes, 52 seconds to set the tone for the next decade of science fiction and we were ready to follow that maniacal android bastard to the ends of the earth. Wake up, Leon, time to die.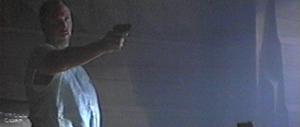 These Are The Leons We Know
Leon
Jean Reno
The Professional
Leonard Zelig
Woody Allen
Zelig
Judge Leonard White
Morgan Freeman
The Bonfire Of The Vanities
Leonard Smalls
Randall "Tex" Cobb
Raising Arizona
Pvt. Leonard Lawrence
Vincent D'onofrio
Full Metal Jacket
Leonard Parker
Bill Cosby
Leonard Pt. 6
Leonardo
David Forman
Teenage Mutant Ninja Turtles
The Mysterious Disappearance Of Leon (I Mean Noel)
By Ellen Raskin