RTC Word Find
Find the 13 actors that we would see in just about anything.*
zzxxxyzpaulgiamattixxzzyyyx
xxphilipseymourhoffmanxyzzy
xxzzzzzyzyzyzbrucecampbellz
xxyzjohnc.reillyxxyyyyzzxzx
zzzzzzzzzzzzzzdoncheadlexxy
yxxyxvincentd'onofioxyxyxyx
xyxtomnoonanxyxyxyxyyyxxxxx
xxyyalbertbrooksxyxyyyzzxzx
zzzzzzzzzzzzyyxbillmurrayyx
williamh.macyyyyyyyzxyzxyyz
zxyxzjasonleexyyyyzzyzxyzyz
xyxyxyxchriscooperxyxyxyzyz
ednortonzxyzxyyxzyxzyxzzyzz
*Sorry, Jason "Kissing A Fool" Lee
Can You Find All 3 Differences In These 2 Pics?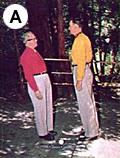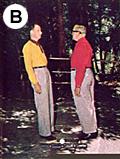 Answers Below
What's Missing In This Renny Harlin Photo?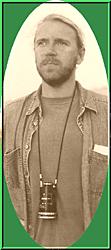 If you said...
His Ponytail
you get five points
Geena Davis
you get ten points
Laura Dern
you get fifteen points
A Hit Movie
you can drink with us anytime
Pin The Tail On The Incredible Jackass!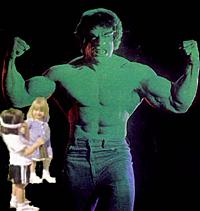 In August, the RTC crew developed an uncanny sense of ambition and drove to San Diego for Comic-Con 99. While some "celebrities" were kind enough to acknowledge our presence and others even spoke to us, let it be known that Mr. Lou Ferrigno would not even engage in idle chatter unless we bought an autographed photo. Careful, Lou, you wouldn't like us when we're angry.